No-1 Computer Training Institute in Khanna City
GN Infotech(GNIT) Authorized Training Centre, CDAC
GN Infotech Institute was established in the year 2006. GN Infotech is the leader in the "Industrial Training".
It is Authorized by CDAC, Govt. of India & Certified by ISO 9001:2015 for its best quality. It is the largest training service provider in various engineering domains for all engineering students as well as for the working professionals. GN Infotech provides the best Digital Marketing Course in Khanna. It has an extensive experience of nurturing over 20000+ students in the past few years.

GN Infotech has reputation as a leader in Industrial Training over the past 18 years in Khanna and surrounding region. It is one of the top most IT education provider in Khanna. The institute offers wide variety of industry specific IT courses education in Microsoft,Cisco,Red Hat,Oracle and Java Technologies to Engineering and MCA students as well as professional executives.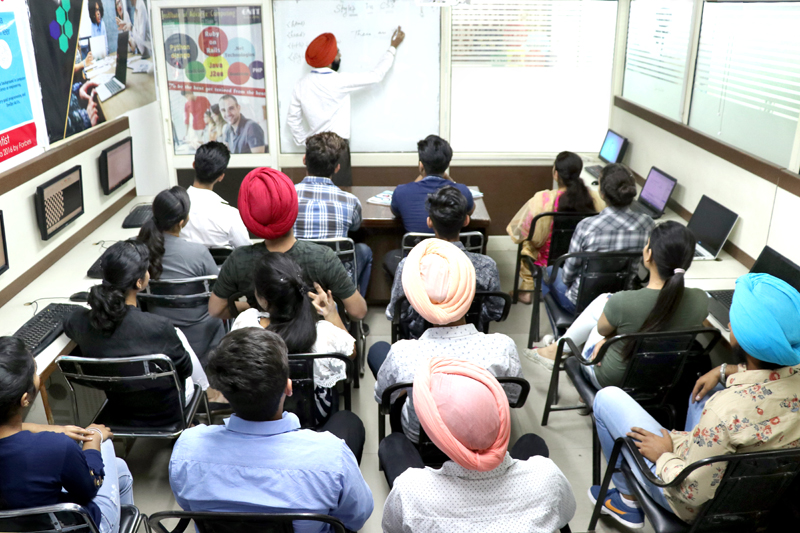 GN Infotech has specialization in 3 important domains namely: TRAINING, DEVELOPMENT and PLACEMENT ASSISTANCE.
The Institute provides specialized training in 50+ leading technologies like .NET, Java, PHP, Python,Data Science, Machine Learning, Deep Learning,Digital Marketing SEO,SMO, SEM, SMM, Data Science & Machine Learning with Pyhon,Data Science & Analytics with Python, Data Science & Analytics with R,Ruby on Rails, ANDROID, Windows Server, Linux Server, Oracle, PLC, CCNA, AutoCAD, Catia 3D, SolidWorks, 3ds MAX, VHDL, MATLAB, EMBEDDED SYSTEM, SEO, Animation & Graphics, Web Designing and many more. GN Infotech has a very committed team consisting of technical trainers who are continuously guide, mentor and train the students by providing them with exclusive personalized attention, which helps them to develop solid industry oriented knowledge.

"The focus of the Industrial Training is to facilitate students with Live Projects under the guidance of Industry Experts.
Call 98720-87620 for 6 WEEKS/45 DAYS/2 MONTHS INDUSTRIAL TRAINING